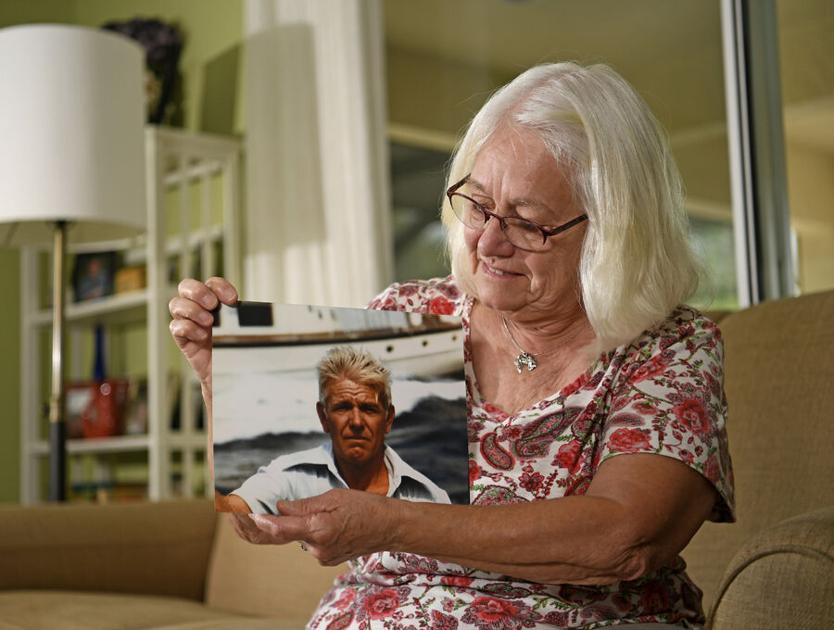 Village groups help residents find fathers | News | The Daily Sun of the Villages
For many Village residents who may have grown up with adoptive parents, Father's Day has taken on a whole new meaning thanks to genealogical discoveries. "On Father's Day, I remember my father raising me and loving me very much," said Cynthia Fellows White, member of The Villages
Genealogical society. "But I also have this wonderful biological father. I thought of him (last year). Wow, I don't think my life would have been better if I had been raised by him, but I imagine I wish I could have met him.
Of the more than 20 special interest groups in the Genealogical Society, two in particular – the Adoption and Mystery Kin SIG and the Genetic SIG – have become places where members can find information about their biological parents.
Pat Adams, president of the Villages Genealogical Society, said knowing your biological father can affect ancestor genealogy research.
"They would find this whole new family," Adams said. "If they could contact other members and get a positive reaction, it could advance their genealogy research."
Find biological parents
Led by Anne Berg and Marcella Zorn, the Adoption and Mystery Kin SIG, formed over three years ago, helps Village residents find biological parents, whether they are an adoptee looking for their biological parents or someone who has discovered by DNA test that he has another father.
"They want to know who their biological father is for various reasons, for medical and cultural reasons, for family history," said Berg, from the village of Largo. "It doesn't mean that the father who raised them, they don't see him as the father."
Julia Graber, professor of psychology and chair of the University of Florida's psychology department, said one of the biggest challenges in finding out more about her biological father was that they were sperm donors and their identities were anonymous.
"The people you could be looking for never expected to be contacted," Graber said.
Graber suggests using discretion when talking to adoptive parents about the search for their biological father.
"If you had a positive relationship, you don't want them to feel bad," she said. "You want to have good communication within the existing family about why you are doing it and what you hope to get out of it. "
Using biology to learn more about health risks
Graber said learning more about his biological father may shed light on the health risks.
"It can also help fill in a sense of missing information, to get a sense of where someone came from," Graber said. "It's not one size fits all, whether that would be really important or not. It makes sense for some aspect of their life.
For about a year, Ken Welsby's wife, Lynne, pieced together Ken's family tree with the help of the Genealogical Society's special interest group.
"It's interesting to know about my past," Ken said. "Almost everyone on my adoptive parents' side is dead. I don't have a lot of parents. I don't know if we'll ever see these other (parents). We could. We'll just have to see how it goes.
Ken knew his birth mother's name, Doreen Millicent Pomeroy, and her adoptive parents had known her, but he did not go looking for her. He discovered his mother's and father's names through county courts, and both were deceased.
Ken wanted to see if anyone close to him was a carrier of Von Willebrand's disease, a bleeding disorder or, if the loved ones had not been diagnosed, to inform them of his condition.
"My mother lived to be 98," said Ken, of the village of Hillsborough. "It was interesting for me. Maybe I could have a long life. My father passed away at the age of 75. Who knows.
Different reasons to seek answers
The special interest group, which averages 15-20 people, shares their stories with new members and also teaches them various techniques for navigating the world of genealogy.
"If you've never done a genealogy before, it can be very confusing and intimidating," Berg said. "They are the ones we take by the hand and help them understand. "
What makes this group different from other GIS is that it also serves as a support group.
"When you do that kind of research, it can be very emotional," Berg said. "If they find out something like this, it's a huge shock."
In many cases, Berg said, villagers searching for their biological parents assume their research may have died years ago. But it is possible that the siblings are still alive and have direct knowledge of the parents.
"Better to know something than nothing," Berg said. "I've been doing this for 40 years on and off. To think that the genealogy hobby that I have loved all these years has completely changed people, it is a wonderful feeling when they find them.
The curiosity of an adoptee
White knew early on that she had been adopted. Her parents told her she was special and they chose her.
She had been looking for information about her birth parents for four years. When she learned that the Genealogical Society had launched a new MIS for adoptees, White jumped at the opportunity to join her.
"It's curiosity," said White, of the village of Largo. "I wanted to know more. One of the things with adopters, especially me, I always ask myself, "Why am I not like any of my family?" Why do I have different likes and dislikes? "
"The group has been a great asset. They have a wealth of knowledge. They explain things, they teach things. Someone will have a problem or complication to solve, and the group will help them solve it.
Meanwhile, White said she was learning skills to use in her genealogical research.
Through his quest, White found cousins ​​on his biological mother's side, as well as a half-brother on his biological father's side. She was able to meet half-brother, Willie Warner, in Massachusetts in 2019 to learn more about her father, William Warner.
"It was one of the most exciting days to meet someone who looked like me, thought like me, had little quirks," White said. "He showed me where (my father) grew up, where he raised his family."
She learned that William served in the Navy during World War II and the Korean War. He had a love of the ocean and a passion for birds.
White, who also has a fascination with birds, was able to take home four footprints of the winged creatures his father had exhibited.
"I see them every day and love them," White said.
Surprising revelations
Sometimes the information arrives at the person unexpectedly.
Larry Moran first found out he was adopted when he was 13. He started to wonder who his real father was in his late twenties.
He was reunited with his mother, Shirley Denney, who then gave them several phone numbers.
"She didn't know who it was," Moran said.
His mother also informed him that his father died in an accident in New York City, but he could not find any information in the newspaper archives about this particular incident.
"She lied to me," Moran said. "I never knew anything about this research."
It wasn't until Thanksgiving in 2019 that Moran received a phone call from a first cousin, Heather "Daniella" Thomas, who had discovered him through ancestors.com. Moran had submitted his DNA to Ancestry but had not verified the results.
She told him that her father, Nicholas Promiscuo, was one of Moran's cousins, and that she knew who her father and grandparents were.
"I almost passed out," said Moran, of the village of Mallory Square. "It came to me out of the blue."
He found that instead of being primarily of Irish descent, he was about 50% Italian.
He ended up traveling to Albany, New York, for the holidays, where he met several cousins.
"They all say to me, 'Oh my God, it's Nicky,'" Moran said. "They refer to my father because I looked like him. It was quite an experience. "
In April, Moran invited several of his new relatives to participate in his 75th birthday celebration, meeting them in real life at the Orlando International Airport.
"The first hug was electric," Moran said. "The emotion was just unreal."
Now, Moran is slowly piecing together the family tree he never knew existed.
"I have his picture, and I look at it and I see myself," Moran said. "I know we would have had a great relationship. Father's Day is going to be very different for me.
Editor-in-chief Michael Fortuna can be reached at 352-753-1119, ext. 5273, or [email protected]