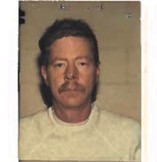 Lyon County murder victim identified after 28 years
A murder victim whose body was discovered in 1992 was recently identified, according to a press release from the Lyon County Sheriff's Office.
Vincent Marion Trapp, 43, was killed in 1991 but his body was not discovered until 1992, the statement said.
For the past two years, the Major Crimes Division of the Lyon County Sheriff's Office has been investigating the unsolved murder of an unknown Caucasian man whose body was discovered on March 12, 1992 in Sand Canyon in the southern part of the county. of Lyon, according to The version.
The victim (who was murdered in 1991) remained unidentified and was known as Sand Canyon John Doe.
In July, the LCSO – in collaboration with Parabon NanoLabs Snapshot of Virginia, as well as Parabon chief genealogist CeCe Moore – was able to narrow down a list of potential Sand Canyon family members John Doe using genetic matches from the base. of GEDmatch data and an investigative genetic genealogy techniques.
On August 31, the LCSO confirmed the identity of the murder victim as Vincent Marion Trapp, 43, from Sacramento, Calif., According to the statement.
Trapp was 6 feet 6 inches tall, weighed 190 pounds, and had blue eyes and red hair.
After identifying Trapp, LCSO detectives traveled to two states to interview people of interest and were able to establish a rudimentary timeline of his general whereabouts until his death.
Detectives don't know the exact date Trapp moved to Nevada, but they have established that he lived in Douglas County (Topaz Ranch Estates) from late 1989 through the fall of 1990, and was a resident of County of Lyon (Yerington) in the spring of 1991, according to the press release. Trapp is believed to have been murdered between the spring and summer of 1991.
The Lyon County Sheriff's Office and the Nevada Investigation Division are asking the public for help in uncovering any information regarding Trapp's murder.
If you know anything about Trapp's murder, contact Detective Lt. Jerry Pattison of the Major Crimes Division of the Lyon County Sheriff's Office at (775) 577-5206, or investigator Matthew Wehn of the Nevada Investigation Division at (775) 684-7412.
If you would like to provide information anonymously, call or text Secret Witness at (775) 322-4900.