Does your child or children enjoy extracurricular activities? This may include extra classes, a community or youth center, complementary schools, madrasas, sports clubs, church groups in a place of worship, or a home visit from a teacher to ballet or piano lessons, or the park with a sports or fitness trainer. The government refers to all these activities as "out-of-school settings".
Regulation
Did you know that many extracurricular venues and activities are unregulated? There is no general legal framework for each extracurricular activity, and no official regulator. This means that there is no single way to check whether your children will be safe. Don't worry, almost all of these extracurricular activities are safe, fun, and great for kids. But, of course, as a parent or caregiver, you want to make sure your child is safe while they're not in your care. Although there are no regulations, there are tips that can help you find a place suitable for children.
What does the board do
The council will provide many out-of-school settings with training to ensure they have the right policies and procedures in place to protect children and keep up to date with the latest advice. They will also receive a certificate, which parents can check to ensure that the establishment has carried out the training. The council will also provide these communities with access to other training programs and resources.
Ask the right questions
The government has released Advice for parents and guardians on choosing safe environments outside of school. This includes questions parents and guardians should ask to help choose safe places for your child outside of school hours, 'red flags' that tell you it's time to 'find another provider' and the opposite: what positive signs of good places to look for.
What to ask?
Can you visit and talk to people there?
Who will be in the room with your child?
Is everyone verified by DBS?
Can they show reviews or comments from other parents saying it's good quality and safe?
Does their Internet filtering and monitoring protect children in chat rooms or online?
Are there enough staff or volunteers to oversee everything the children?
Is there a consent form to sign, with your medical information and emergency contact details?
Can you have a copy of their complaints procedure?
Do you have questions about your child's needs, such as the need for a team member trained to work with special educational needs or disabilities? Ask!
You can check (through the police) if anyone who comes into contact with children has ever been convicted of a child sex offense under 'Sarah's Law'.
If they can't or won't answer, it is your right to choose something better for your child.
danger signs
They don't seem to know about the health and safety risks or the safety of the children.
The place looks unsafe, eg loose wires, wet, no clear exit route.
Staff/volunteers who cannot explain what they would do in the event of a fire or other emergency.
No official first aider (and/or no first aid kit).
No named backup track.
No child protection policy (i.e. no clear steps for children to report things like one child in the group abusing another and how providers inform parents.
Any signs of child abuse, such as bruising.
Positive signs are the opposite of the above! In most places, you won't see anything to worry about.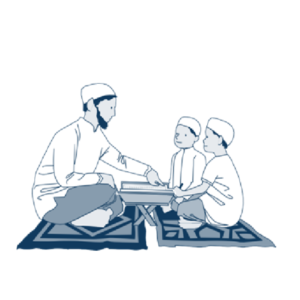 More information