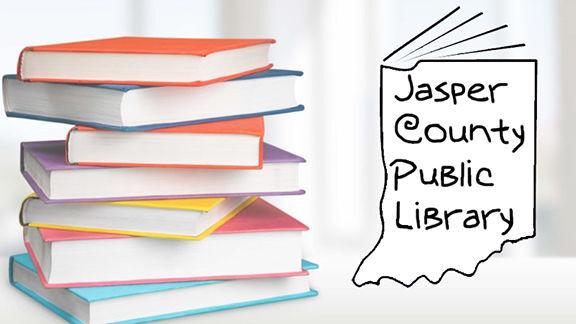 Jasper County Public Library | Republican Rensselaer
Wheatfield Friends of the Library hosts first book sale: The Friends of the Wheatfield Library are hosting their very first book sale: dates and times are 1 to 5 p.m. on October 7; 9 am-5pm October 8; and 9 a.m. to 4 p.m. on October 9. Everything will have a selling price! For more information, stop by the Wheatfield Library or call 219-956-3774.
Medicare 101 in Wheatfield, Rensselaer Libraries: Important changes are coming to Medicare in 2022. Do you know what they are? Attend a free educational presentation at the Wheatfield and Rensselaer Libraries to discover and also get the answers you need to your other Medicare questions. The presentation will take place at the Rensselaer Public Library on October 9 at 1:30 p.m., the DeMotte Public Library on October 12 at 6 p.m. and the Wheatfield Public Library on October 26 at 6:15 p.m.
Preschool STEM at DeMotte Library: Preschoolers 3-5 years old can participate in STEM at DeMotte Library on Monday, October 11 at 10 a.m. Children will discover and learn all about "In the Orchard". Registration is available online or by visiting or calling the DeMotte Library, 219-987-2221.
Teens Tuesday at the Rensselaer library: Calling all teens to join the Teen Library Board and help decide what future programming there will be! Seize this incredible opportunity on Tuesday, October 12 from 4 p.m. to 5 p.m. All students from grades 6 to 12 are welcome. Refreshments will be served.
Story Hour Seated at Wheatfield Library: Lapsit Story Time for children under 2, with a caregiver, will take place on Tuesdays from 10 a.m. to 10:40 a.m., from October 12 to 26. Registration is compulsory.
Storytime at DeMotte Library: Story time for children aged 3 to 5 will take place on Wednesdays from October 13 to 27 at 10 a.m. or 11 a.m. Registration required. For more information or to register, visit the DeMotte Library or call 219-987-2221.
Genealogical help in Rensselaer: Are you interested in researching your family history? Join us from 6 p.m. to 7:30 p.m. on October 13 for genealogical help. This monthly program is designed to help people learn how to research family history using the free online resources available at the library: Ancestry, Heritage Quest, and Family Search. Registration is not compulsory. For more information call 219-866-5881