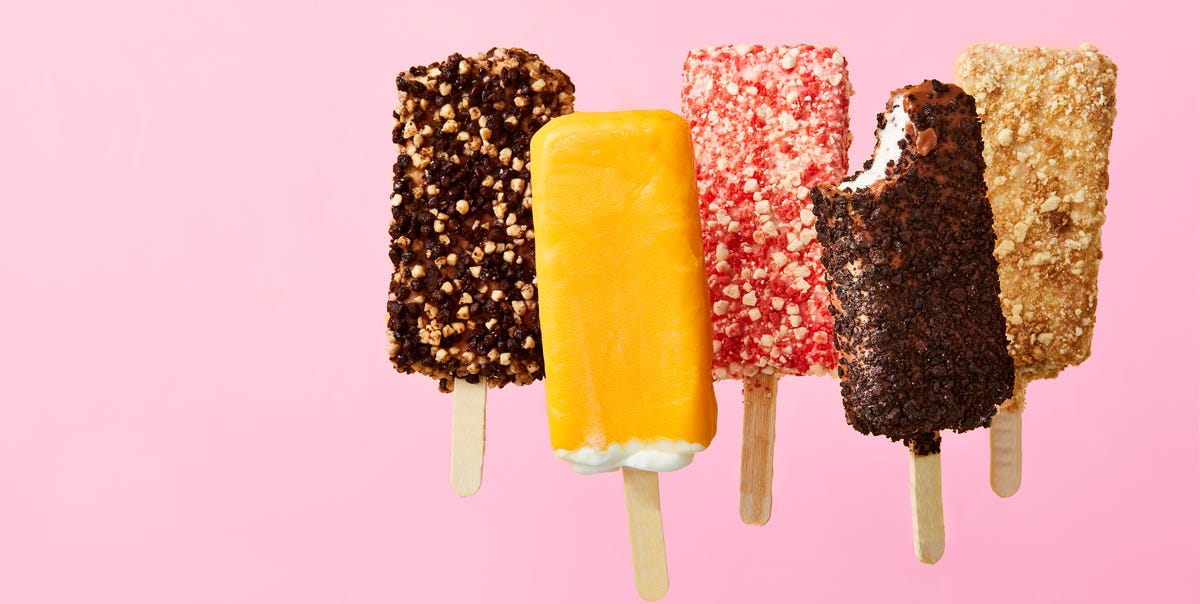 I have tried ALL the good mood ice creams – these 5 bars are the best
If I have to do an ice cream tasting test, I do it with the company that invented the first ice cream on a stick and the ice cream truck: Good Humor. There are a few moments of nostalgia that we all share collectively, but chasing after the neighborhood ice cream driver in the sweltering heat, sweaty quarters in hand, is probably one of them. To relive this feeling, I took on the heavy task of eating in a dozen bars – no, my job is not up for grabs and yes, I will gladly give you my leftovers. As a lactose intolerant (that's now a name for me), I'm picky when it comes to dairy. These five ice creams are definitely worth it.
1. Reese
It may be controversial, but I'll say it: I prefer it to candy. The peanut butter ice cream has the texture of a frozen mousse and the chocolate cake adds crunch.
2. Ice cream
It wouldn't be a Julia Tries Everything story if I didn't recommend that you put something in alcohol: this vanilla-orange treat is golden at happy hour when dipped in a glass of champagne or accompanied by a glass of whipped vanilla vodka.
3. Strawberry shortcake
Over 100 years old, this coated vanilla layered cake bar is a true icon. The sweet strawberry kernel is a less creamy ice cream, a more fruity ice pop.
4. Oreo
By far my favorite bar of the bunch. That's the Oreo overload: the ice cream is loaded with large chunks, then coated in crushed cookies. Ore-OMG.
5. Cinnamon and Brown Sugar Pop-Tart
TBH, after tasting of more than 30 Pop-Tarts this summer (yeah), I wasn't jumping to try this one. So I was shocked when I liked it a bit; the brown sugar flavor will give you major fall vibes.
---
Watch season 3 of Julia tries everything on youtube now.
This content is created and maintained by a third party, and uploaded to this page to help users provide their email addresses. You may be able to find more information about this and other similar content on piano.io