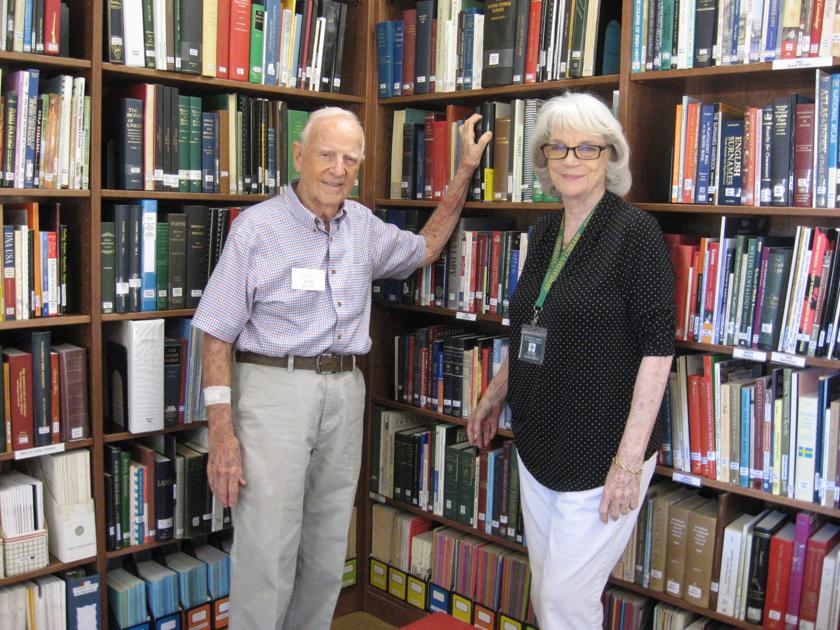 Genealogy Library Has More Resources, Upgraded Computers | Local news stories
The Green Valley-Sahuarita Genealogy Library, once located inside Posada Java, quietly reopened in its new space in March with more resources and upgraded computers.
The library sits in the space previously occupied by a barber shop, providing anyone wishing to study their ancestry a quiet space to research among the 3,500 books in the collection.
Posada Java, one of Green Valley's most popular hangouts, remains under construction with a slated reopening in late July.
Library operations manager Darillyn Doss said La Posada donated new bookcases, tables and chairs for the library.
"It's a partnership," she says. "La Posada provides the space, we provide the collection and the manpower."
Members of the Southern Arizona Genealogical Society and residents of La Posada can borrow books to take home, Doss said.
More than 200 family history books, previously stored, returned to the shelves. Also added to the collection were 40 boxes containing 800 books of books received from the Montana State Genealogy Library when it closed.
The collection includes vital records from every township in Massachusetts from 1640 to 1849, the Connecticut Colony Public Records from 1744 to 1776, the Irish-American Historical Society Journals from 1924 to 1941, and seven other collections with over 450 new books.
Library computers have been updated with the latest operating systems and new research support programs.
The Green Valley-Sahuarita Genealogy Library is open Monday through Friday 9 a.m. to 3 p.m., Saturday 9 a.m. to noon, and closed Sunday.