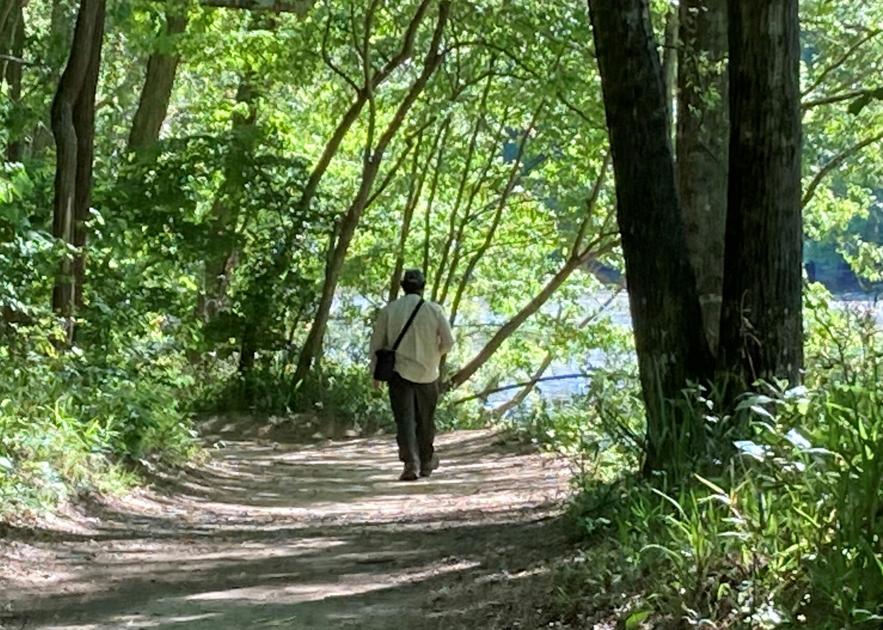 Chattahoochee National Park Conservancy Launches 66 Mile Hiking Challenge | Neighbor of North Fulton
The Chattahoochee National Park Conservancy has launched the HikeCRNRA Challenge to encourage residents of the Metro Atlantis region to hike the 66 miles of designated trails in the Chattahoochee River National Recreation Area.
The conservatory, the official CRNRA group of friends, created the HikeCRNRA challenge to encourage hikers to visit all park units within the CRNRA and reward trail exploration.
The top six hikers were recently recognized for completing the 66 mile challenge. Individuals who hike all designated CRNRA trails receive a special HikeCRNRA badge, annual NCPC membership, and recognition at the annual NCPC membership meeting.
"We hope HikeCRNRA encourages people to see all that the Chattahoochee River National Recreation Area has to offer," said Ray Steed, CNPC board member. "Visiting the 15 park units and hiking the 66 miles of groomed hiking trails along the Chattahoochee River should lead to a better appreciation of this beautiful green space in our metro area."
The CRNRA is a series of 15 park units along 48 miles of the Chattahoochee River in the Atlanta Metro. Each park unit offers well-maintained and diverse hiking trails that provide recreational opportunities and access to historic sites along the river.
To join the program, participants can go to www.chattahoocheeparks.org. Park unit trail maps and trail segment tracking forms are available for download. Additionally, a summary form is available to submit to CNPC once all trail segment hikes have been completed.
Credit will be given for trail segments completed after December 1, 2020, and hikers will have a lifetime to complete all trail segments.