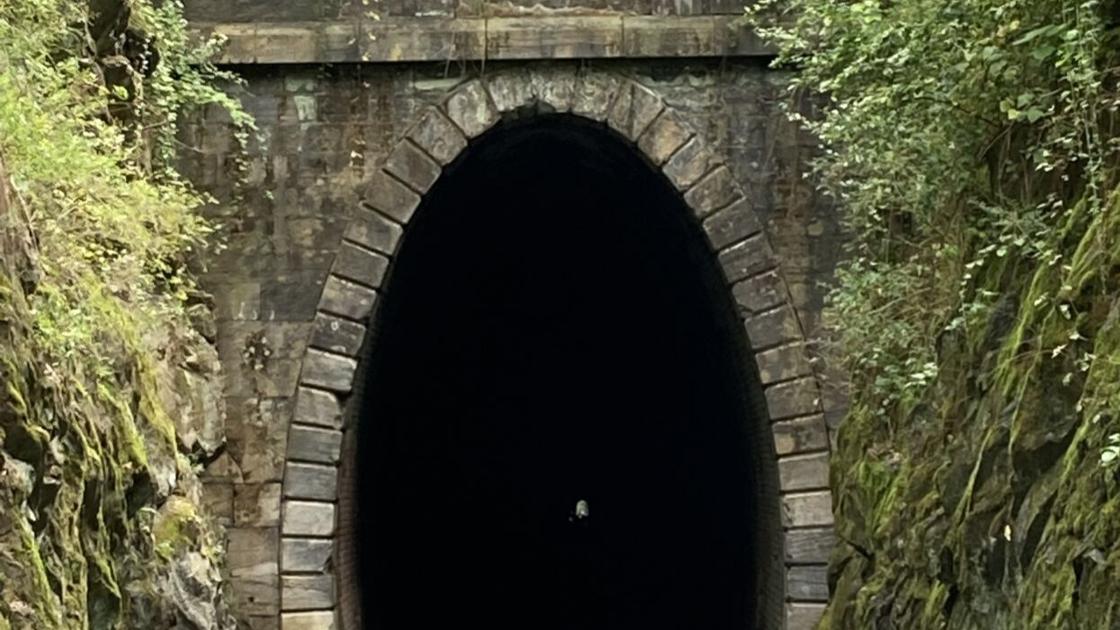 Armchair Ventures: Blue Ridge Tunnel Hike is a Great Day | Lifestyles
All of this in a county so rural that in 1968, when a hurricane swept through, there was a great deal of loss of life and few facilities to care for those left homeless afterwards. It was not Nelson County that I remembered reporting the aftermath of that hurricane so long ago.
When the then C&O Railroad abandoned the old Blue Ridge Tunnel in 1944 in the midst of World War II, what had been a marvel of civil engineering was abandoned. One thing we all enjoyed on this walk / hike was a number of plaques giving us the history of this project.
The Blue Ridge Tunnel, also known as the Claudius Crozet Tunnel from the name of the Frenchman who designed it, was built between 1850 and 1858 through nearly a mile of granite mountain (4,273 feet to be exact) .
Remember that this feat was accomplished with explosives, but without motorized equipment of any kind. Let it flow. Think again of the restored tunnel, rails and ties removed, replaced with an ash walking surface.
I'm not trying to be melodramatic here, but we need reminders like this tunnel of what humans have done without electrical equipment of any kind, using their incredible ingenuity and hard work that we can imagine at the 21st century. Enough said, I'm going to get off the soapbox.
Incidentally, there is a small plaque at the east entrance by the American Society of Civil Engineers honoring this location. The tunnel was finished just in time, ironically, for the Civil War. When I read Bruce Catton's "Grant Takes Command" a few weeks ago, I understood like never before the importance of the railroads in this deadly confrontation. And the two commanding generals of this war knew this all too well.