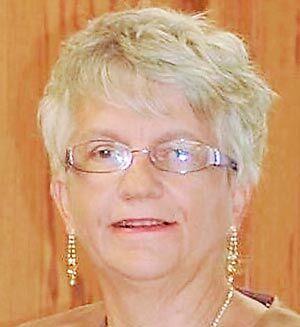 Ardith Svitak | Death notice | norfolkdailynews.com
HOWELLS – The service for Ardith J. Svitak, 63, Howells, will be held at 10:30 am on Wednesday, October 27 at St. John's Catholic Church in Howells. Reverend Stanley Schmit and Deacon Bill Schlautmann will officiate. Interment will be in St. Henry's Cemetery in rural Howells.
Visitations will be held Tuesday from 5 pm to 7 pm at St. John's Catholic Church in Howells with a vigil at 7 pm.
Ardith Svitak passed away on Friday October 22, 2021 at her residence in Howells.
The Stonacek Funeral Chapel in Norfolk is in charge of the arrangements.
1958-2021
The service will be broadcast live on the Stonacek Funeral Chapel Facebook page.
Ardith was born on March 1, 1958 in Norfolk to Harry and LaVerne (Harms) Warneke. She attended elementary school at a rural county district school outside of Tilden and graduated from Randolph High School. She then attended Northeast Community College in Norfolk.
She married Douglas Svitak on May 10, 1980, at Immanuel Lutheran Church in Osmond. After their marriage, Ardith and Doug moved to Howells. Throughout her life she worked at the Norfolk YMCA, Stanton Newspaper, Gaskill Insurance in Norfolk, Howells Poultry and The Norfolk Shopper. She currently worked for At Your Service In Home Care located in Neligh and served at The Grain Bin in Howells.
Ardith has been active in the Stanton County 4-H Club and also as a leader in horticulture. In her spare time, she enjoyed sewing, quilting, camping, spending time with her grandchildren, and researching her family's genealogy.
Survivors include her spouse, Douglas Svitak; one daughter, Stephanie (Ross) Cohn of Norfolk; son Steven (Miranda) Svitak of Leigh; grandchildren Lily Cohn, Madison Cohn, Nicholas Cohn, Jessica Cohn, Barrett Svitak, Dakota Svitak, Benelli Svitak, Riggins Svitak and Sienna Svitak; sisters Julene (Ron) Butterfield of Stanton, Brenda (Ken) Thomas of Stanton and Debbie Warneke of Stanton.
She was predeceased by her parents, Harry and LaVerne Warneke, and a brother, Roland Warneke.
The organist will be Wayne Molacek, and the St. John's Choir and the St. Peter and Paul Choir will sing. The casket bearers will be Steven Svitak, Eugene Svitak, Jason Hassler, Jeremy Hassler, Kyle Vering and Lee Vering. The honorary bearers of the coffin will be Ardith's grandchildren.
Instead of flowers, the family requests that memorials be made to the family for later designation.
Condolences can be expressed to the family online at www.stonacekfuneralchapel.com.